The Next Meeting is :
February 25, 2014
and will be at the
Gaston County
Citizens Resource Center 1303 Dallas-Cherryville Hwy.
Dallas, NC
Plan to attend !
For more information, contact the Cooperative Extension Office at
704-922-2112
---
The Webinar put, on by David Tarpy was an excellent program on "coming out of winter". The next Webinar will be in June and the topic is still TBD so make plans to for this upcoming program.

David talked about a book called "Fat Bees Skinny Bees" by the Australian Government on Honeybee nutrition.

You can download a version here
Gaston County Bee School
2014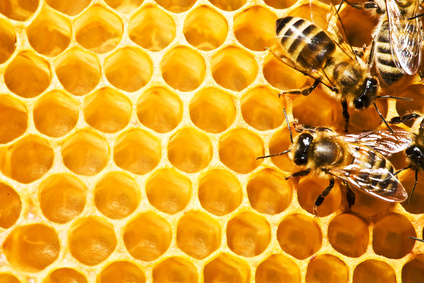 Have you been interested in beekeeping, but aren't sure how to go about getting started? The Gaston County Beekeepers Association's annual Bee School starts begins on January 27, 2014.
You'll learn everything you need to know to get started in the exciting hobby of beekeeping. Local beekeepers and guest speakers will provide instruction on everything from the history of beekeeping to hive management to harvesting and marketing honey.
In addition to classroom lectures, there will also be a field day where students will visit a local bee yard and gain practical experience in opening and inspecting a hive, proper use of tools used in hive inspection and management, identifying the three different types of honeybees in a typical hive and locating honey and pollen stores.
Pre-registration is required. You can contact the Gaston County Cooperative Extension Office at (704) 922-2112 to sign up for the class.
Our Bee School Class Is Now Full
For additional information and the location of the school click here
Click here for good info on Cinnamon and honey and how it cures you
---
Club Officers
President:
Allen Thompson

Vice President:
Burton Beasley

Secretary:
Debi Wheeler

Treasurer:
Dan Turner

Program Coordinator:
Tamela Bell

Newsletter Editor:
Debi Wheeler
Web Page Editor:
Jim Burke